Our business acumen has served organizations in both the public and private sectors. We know how to manage the risks and capture the opportunities that lie within a wide variety of business ventures in the food, agriculture, dietary supplement and natural health product sectors.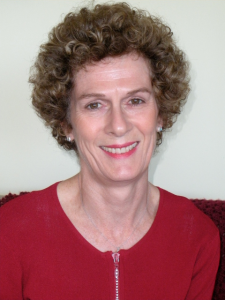 International Food Focus Ltd. is owned and operated by Carol T. Culhane, a Professional Home Economist and Certified Food Scientist with a Master of Business Administration and a Certificate in International Food Law from Michigan State University. Carol has more than forty years of multidisciplinary experience in the food industry, including regulatory, operations, sales and marketing. She is highly regarded for her knowledge of food, regulations, business development strategies, business acumen, and her enthusiasm for the challenges of new ventures. Her expertise and wisdom has been shared with many individuals and organizations through her work at IFFL, seminars and webinars, and, her active participation in professional, trade and community organizations.
Read more about Carol on LinkedIn
September 18, 2017: Carol is quoted in the online food industry daily journal "Food Dive" in an article which focused on the upsides and challenges facing functional foods.
https://www.fooddive.com/news/why-functional-foods-have-a-healthy-prognosis/504970/
Read the Institute of Food Technology's "Everything you want to know about Gluten" written by Carol
http://www.ift.org/Knowledge-Center/Learn-About-Food-Science/Food-Facts/Gluten.aspx
Carol's professional memberships
---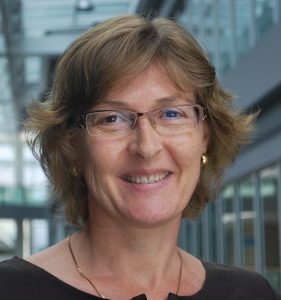 Ramona Rea provides business expertise to scientific and health-related organizations. Strong research and analytical skills enable Ramona to synthesize complex information from a variety of sources and present it in a clear and logical format. With 15 years experience communicating and commercializing in the life sciences sector – from food and nutrition products to a broad range of biomedical technologies – her expertise dwells in disseminating scientific information in an understandable way to diverse audiences.
While at the University of Toronto's Innovations & Partnerships Office, Ramona was responsible for assessing and commercializing early-stage life science technologies. Prior to that, she was Senior Science Officer with the Heart and Stroke Foundation of Ontario, where she communicated scientific research results to fundraisers, health professionals and the public.
Ramona has worked with International Food Focus on several projects related to the food industry, including the calculation of total vitamin D in the Canadian food supply, classification of imported processed food products under Canada's Customs Tariff system, literature reviews, regulatory compliance, market research and market assessment for the commercialization of food and nutrition products, and surveys of consumers with regard to food practices.
Ramona holds an MSc in Nutritional Sciences from the University of Toronto and an MBA from York University.